By
Marley Burr
(
@MarleyBurr
),
Mitch Sandberg
& Alex Cohen-Smith
We wrap up Week 7 with another Monday Night Division Rival Special, the Chicago Bears and the Detroit Lions in the battle of the Midwest. There is certainly no love lost between these two teams and this MNF game has plenty of implications for a tight division.
Current Standings:
| | | | | |
| --- | --- | --- | --- | --- |
| | | | | |
| | | | | |
| | | | | |
| | | | | |
| | | | | |
| | | | | |
| | | | | |
| | | | | |
| | | | | |
Week 7 MNF Spread:
Home

Away

Spread

Total

Chicago

Detroit

Original Line Bears -5.5

Current Line -6.5



Detroit Lions @ Chicago Bears
Marley: The Detroit Lions are one of the most talented teams that just cannot find a way to win games. They are sitting in last place in the NFC North right now and have a huge match up against their division rivals the Chicago Bears tonight. The Lions have lost seven of the last eight match ups against the Bears and are going to need to dig deep if they want to pull out a win in this game. They have all the pieces to do it but are still having trouble figuring out how to put it all together. Stafford is a great passer and with receivers like Calvin Johnson and Brandon Pettigrew there is no reason he shouldn't be putting up bigger numbers in games. Mikel Leshoure is also a great young talent who has not stepped up to expectations having been out with an injury his entire rookie season and then suspended for a few games this year. The defense is no slouch either being lead by Suh and the D-Line. In lay-mans terms this team has the talent, they just don't know how to use it.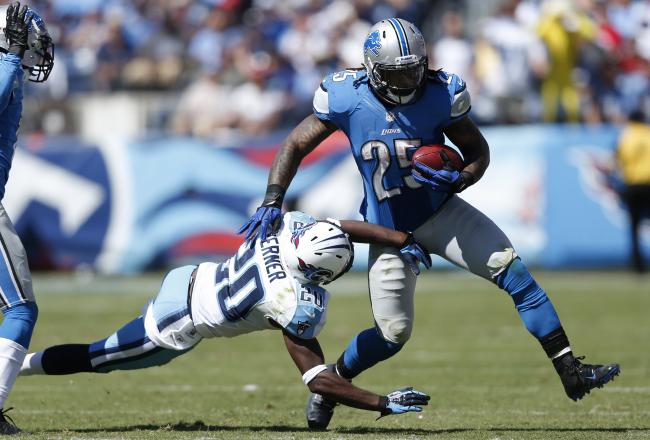 Mikel Leshoure has clearly become the number 1 running back for the Detroit Lions. They are going to need a good game from Leshoure if they want to be able to open up the passing game against a great Chicago defense.
The Chicago Bears are sitting on the complete opposite side of the spectrum. This is a talented team that is putting everything together, sitting in first place and dominating their opposition. Their last outing was back on Oct. 7 and just for good measure they took down Jacksonville on the road 41-3. The Jay Cutler – Brandon Marshall connection has been just as good as everyone predicted and Forte in the backfield and as a check down is just frightening for any defense. But the driving force of this team is actually the strong defense that has been stonewalling teams week in and week out. If this team is going to make a deep run this year they will do it behind their defense.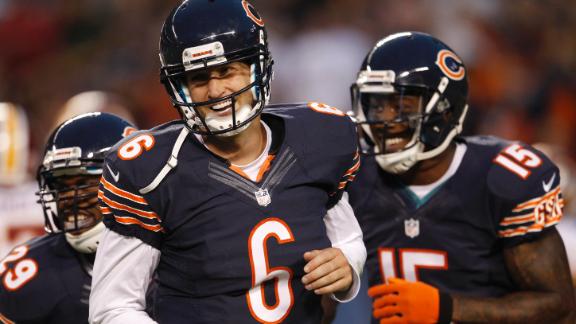 Sitting at 4-1 and atop their division there is a lot to smile about in Chicago right now. The Bears are hoping to let the good times roll on Monday Night.
I think this is going to be a great Monday night game and its going to be a lot closer than people think. The Detroit Lions are a lot better than their record says and they do have the ability to take teams all the way to the finish line. The Bears look dirty this year and by all accounts should be able to win this game easily but you never know what is going to happen with Jay Cutler.
Jay is one of the most inconsistent quarterbacks I've ever seen, you just don't know what to expect from him week to week. If I have to put my money down on this game I would expect the Bears to be able to outplay the Lions just on the weapons they have. I think that six points is spot on but the Bears should win this one by a touchdown.